Author: Markus Perl
INTEGRATE GENDER-API.COM INTO YOUR ZAPIER WORKFLOW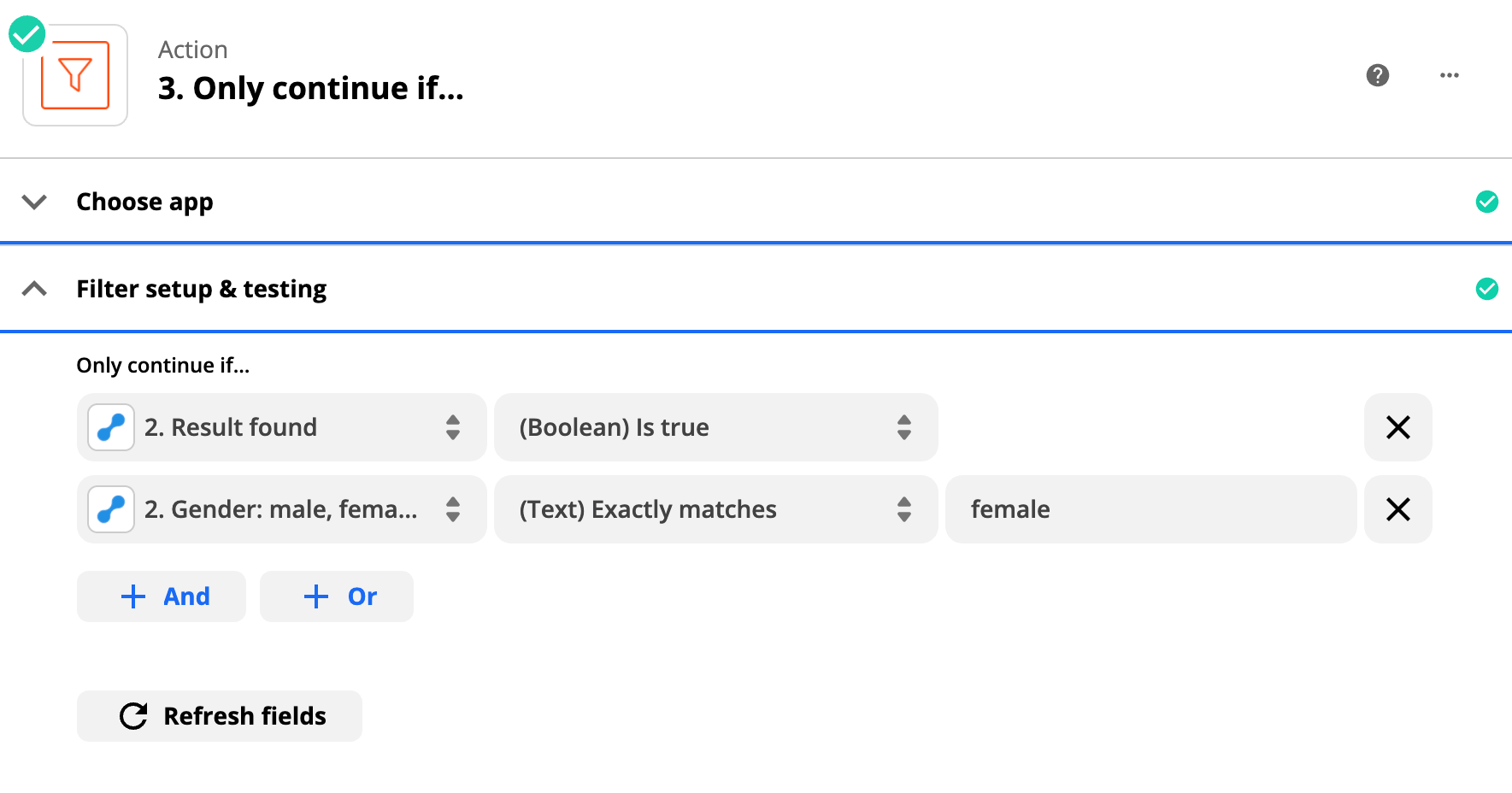 Genderizing a name is now more accessible than ever. Easily integrate our service into your Zapier workflow. Zapier allows end-users to integrate the web applications they use. They offer an easy solution to combine multiple apps and APIs into a single workflow.
Conditionally run
With Gender-API.com in your Zapier workflow, you can build conditional runs based on the result of our API. With Paths you can have one automatic workflow carry out different tasks, depending on the data our service provides.
Only if
You can use "only if" paths to continue only if the gender matches a specific condition. Filters allow Zaps in Zapier to only perform actions on the items you want. Filters help you to set a specific condition, and the Zap will only continue if the data from our integration meets that condition.
Get a marketing advantage
Query up to 500 names for free every month. Enhance your marketing power by a better personalization of your mails and messages. Join our beta program now.