NATIVE GENDER-API EXCEL INTEGRATION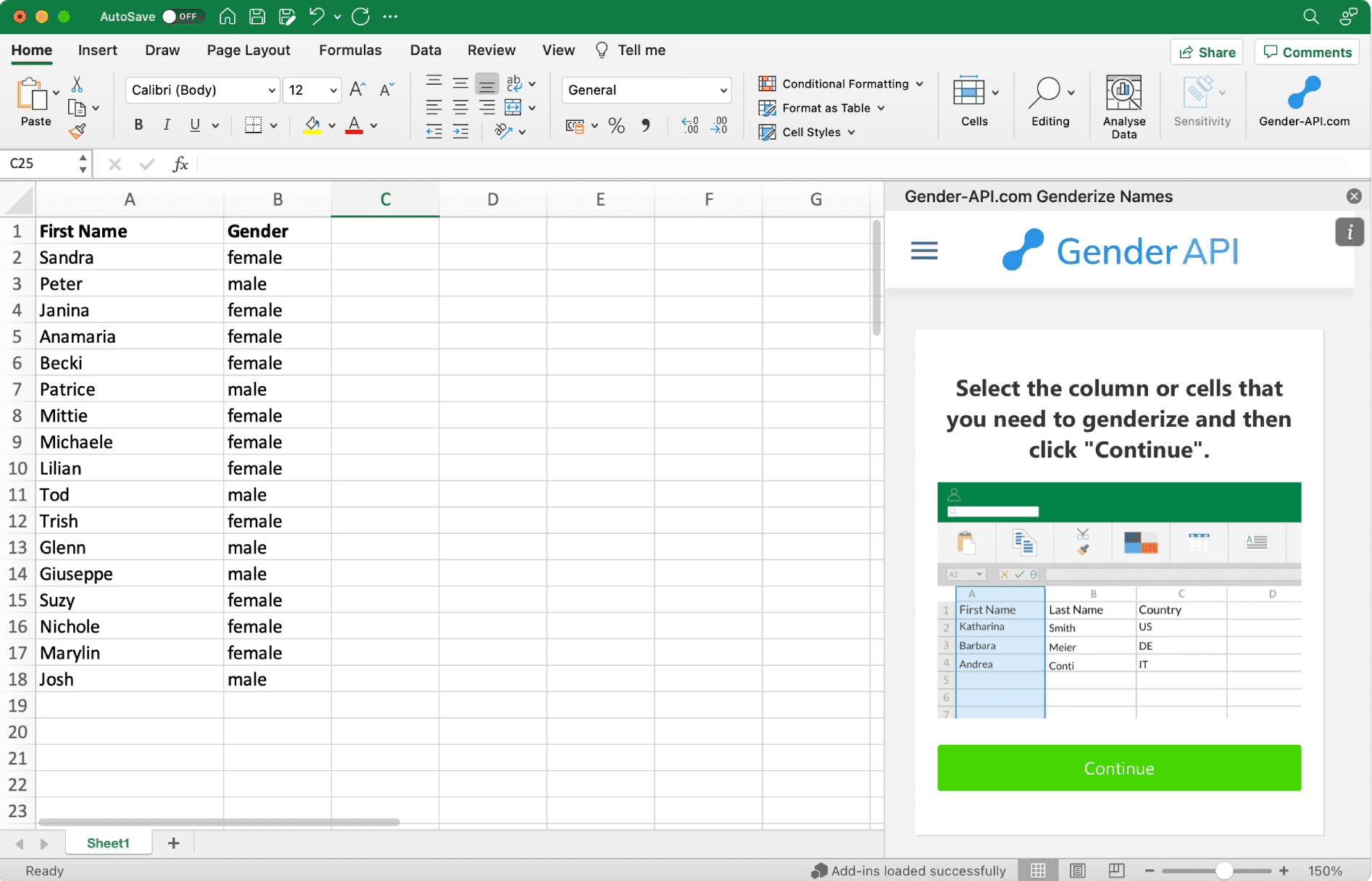 We're proud to announce that you can now use our platform natively in Microsoft Excel.
Making our product as easy to use as possible has always been important to us. That's why we've developed a native integration of our service into Microsoft Excel.
You may have used our Excel genderization before. Without the native extension, you had to save and upload your Excel file to our platform. An assistant guided you through the process of enriching this file. After our server processed the file, you were able to download your file with added gender information.
But now, it's easier than ever to process an Excel file. You can install our Excel add-on through the Microsoft store and you can enrich your file directly within your sheet.
Our team has done a great job creating a step-by-step guide on how you can enable the add-on. You can find the complete guide here.